Digital Marketing is a More Common Approach Than Traditional Marketing Today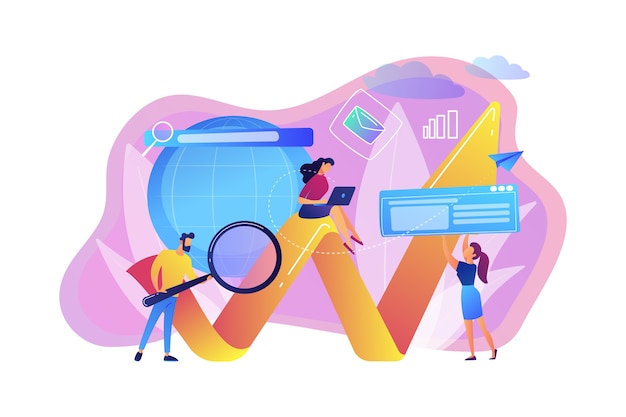 Marketing is one of the most important components of a business, and often can be the primary reason for business success. With that said, a wise entrepreneur always sets up a separate budget for marketing alone.
Marketing is vital for businesses because it leads to more customer engagements, thereby helping businesses grow and thrive. Typically there are two ways of marketing: traditional and digital. While traditional marketing involves the process of using branding and direct response adverts such as newspapers, television, magazines etc.; digital marketing, on the other hand, involves communicating to potential customers through a set of online channels.
However, the traditional vs. digital marketing debate continues to go on as the latter technique is employed more and more as we are moving towards becoming a complete online society. Today, online marketing has become a more preferred approach by organizations. Let us learn about why this is.
Lower Cost
Marketing in the form of ads through newspapers and television can be expensive as typically more costs are involved. These ads involve a fee which corresponds to the size of the ad, as well as the medium in which it is published. However, this can be difficult for smaller ventures who have set up a lower budget for marketing.
However, an internet marketing approach can include very cost-effective strategies. As examples, social media, branded content, and multimedia marketing can make a significant difference in your organization's marketability and profitability. Though some invest in paid ads online; the cost is often still cheaper compared to traditional marketing.
Real-Time Results
Traditional marketing may ask you to wait for weeks and sometimes even months before the business results start to turn up.
And, in the battle of traditional vs. online, online marketing usually wins owing to its quick results. The businesses' ability to see everything in real time includes:
The numbers of visitors, i.e. the traffic to a website.
People, who reached, liked and the number of engagements on your brand's social page.
How many engagements were converted into sales?
And, what were the bounce rates?
Tools like Google Analytics and Google Webmaster have made it possible to obtain such handy information with a single click. And, with such wide information available in real time, timely action can be taken for the optimization of your digital marketing campaigns.
The above were some ways that technology – using digital marketing as an example – have helped businesses better manage and grow their brands. The technology here that is responsible for effective business marketing is the Internet. And to take advantage of the Internet's many benefits, it's more important than ever to have a fast and reliable internet connection.
A Reliable Internet Connection with CleverPing
If you are new to an area, you may have this question: which internet providers are near me? What are the right speeds for a business or a household? CleverPing has you covered with all of your questions.
CleverPing has partnered with some of the top providers to serve the best internet packages in the U.S.A. Here, you can compare and purchase packages that are right for your household. So why wait? Purchase today with one phone call!
All you need to do is enter your zip code to see which internet providers are in your area and select a package. And, once you do that, give us a call for a quick set up.