Some Reliable TV Companies In Your Area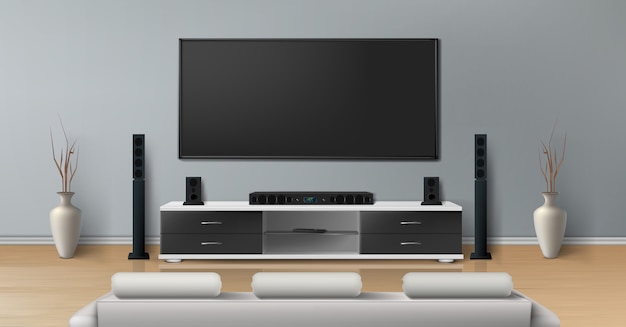 More than a source of entertainment, today television viewing has become a daily activity for almost everyone. It offers informative content, for example, about the world in the form of news and even documentaries. Perhaps this is one of the reasons why television has become so popular and an integral part of almost every home.
That said, in order to have the best TV viewing experience, one should choose services from a reliable provider. And if you're someone who is looking for the best TV packages for your home or business, get connected today with CleverPing.
CleverPing has partnered with some of the top cable and satellite providers in the United States to make it easy to shop, compare and set up TV services.
Let's take a look at some of the top TV providers that partner with CleverPing in the United States!
DIRECTV
DirecTV is an American broadcast satellite service provider and is based in EI Segundo, California. The company's satellite service was launched on June 17, 1994 and it services 20 million plus customers.
One reason to choose DirecTV is that it provides the maximum number of HD channels. So, if you're a fan of HD content or NFL programming, DirecTV offers a premier solution.
DISH TV
A well-known satellite TV provider in the United States is DISH Network. It provides some of the best TV packages to 13.7 + million households at affordable prices.
Free HD for life, premium channels for 3 months, and a 2-year price guarantee are some of the additional perks with DISH. What's more, you are even rewarded for a successful referral with DISH.
Frontier TV
Frontier Communications is a renowned cable, copper, and fiber TV company in the United States.
Notably, the company implements the latest fiber optic technology in the form of FiOS TV packages to deliver a reliable and consistent network. What's more, they even provide fiber Vantage packages in certain U.S states.
Spectrum TV
Do you want to watch your TV favorites on the best premium channels like HBO, Showtime, and STARZ with no commercials? Turn to Spectrum TV to get some of the best of premium programming. Plus, there are many HD channels to choose from.
–
Above were some names of the TV providers that partner with CleverPing. And if you're looking for the best TV services for your home, get connected today with one of CleverPing's providers.
Not sure which TV provider is in your area? Don't worry and enter your zip code! After entering your area code, you see the TV providers on CleverPing that service your area. And then you can choose the right package to fit your digital lifestyle.
Did you like this article?
Check out here for more, it's free! In just a few seconds, CleverPing, a unique and intelligent technology, helps you… the best home service providers in your area.